How has the current administration impacted Taxpayers?
Immigration, spending, inflation, tax policies, energy costs, foreign policy, regulations and more.
The last two years have brought serious impacts in all aspects of our lives.
For two examples, here are graphs of Annual Change in Real Wages and of Gasoline Prices.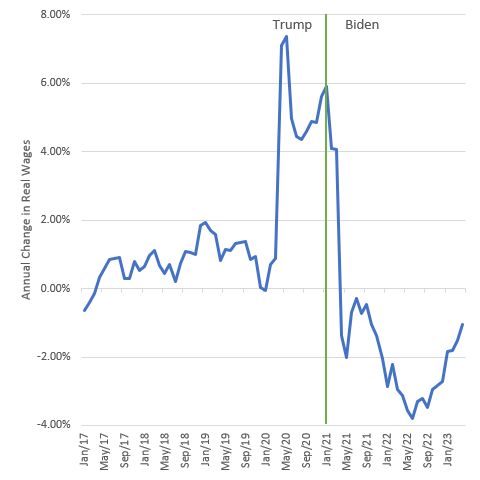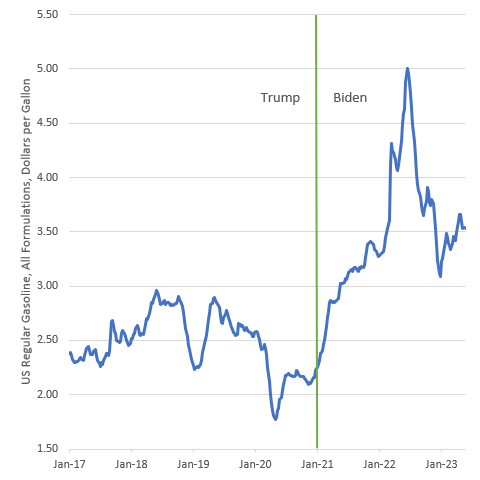 —————————————————————————————————————————————————–
WHAT DO WE NEED TO DO TO REPAIR THE DAMAGE?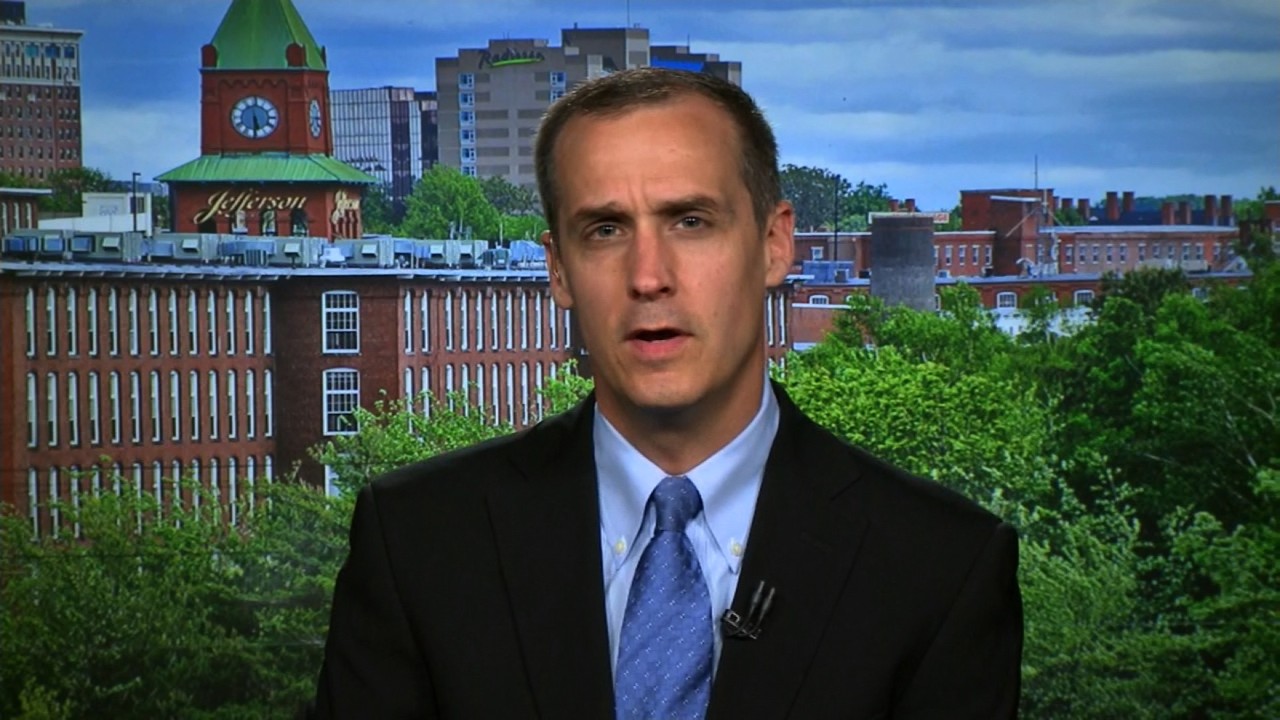 Corey R. Lewandowski, President and CEO of Lewandowski Strategic Advisors, will help sort it out.
We'll have opening remarks by NH Senator Keith Murphy on the NH Senate and the budget.
Join us 7/13/23 at Murphy's Tap Room and Carriage House, 393 NH Rte. 101, Bedford, NH.
Buffet dinner with cash bar. Doors open 5:30 PM. Program 6:00 to 8:30 PM.
Click here to RSVP. Tickets are $50.00.
Click here to download a flyer to give to your friends.
You DON'T need to be a GST member to attend.
We welcome current GST Members, friends and future Members of GST!
See You There! Bring your friends!