Sharpen the New Hampshire Advantage Summit was a Great Success!
The GST New Hampshire Advantage Summit was held on Wednesday evening, July 13, 2022.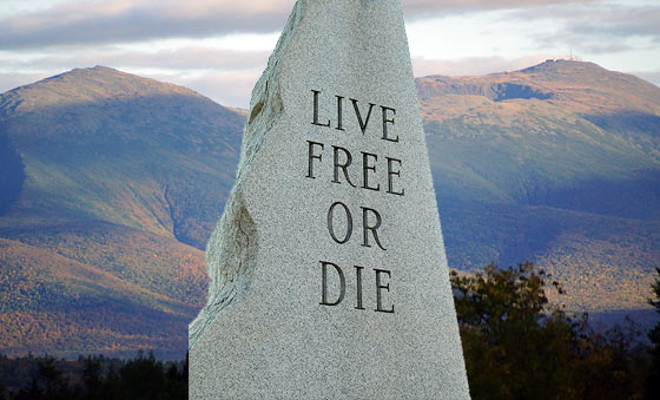 About 60 dedicated tax fighters joined us to hear about Tax Reform in New Hampshire.
What's been done and what's next?
What are other states doing and how do we stay ahead?
Gst Chairman Ray Chadwick introduced our Presenters:
Gary Daniels, NH Senate Finance Committee Chairman
Jonathan Williams, Chief Economist, Executive Vice President of Policy, American Legislative Exchange Council
Senator Gary Daniels presented the tax reforms and achievements in the 2021 budget.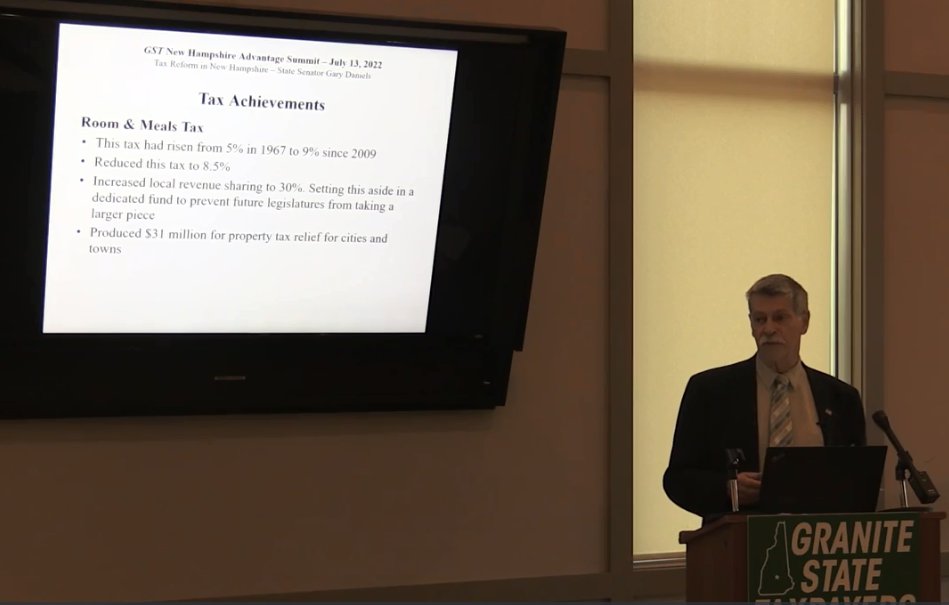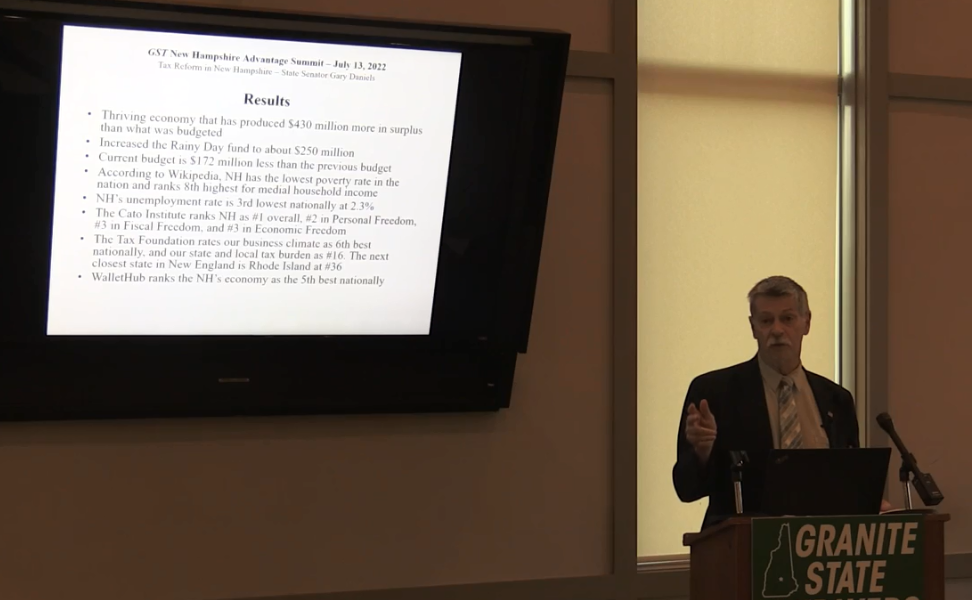 Click Here to read Gary Daniels' presentation on the development of the last New Hampshire budget, the major tax reforms implemented in it, and the benefits those reforms provided for taxpayers and the economy.
Jonathan Williams presented on:
– How migration to low tax states has changed the composition of the US House of Representatives
– How NH compares with other states (Rich State, Poor States) Williams
– What next? How do we improve taxes, regs, fees, etc. in light of other states' actions, trends.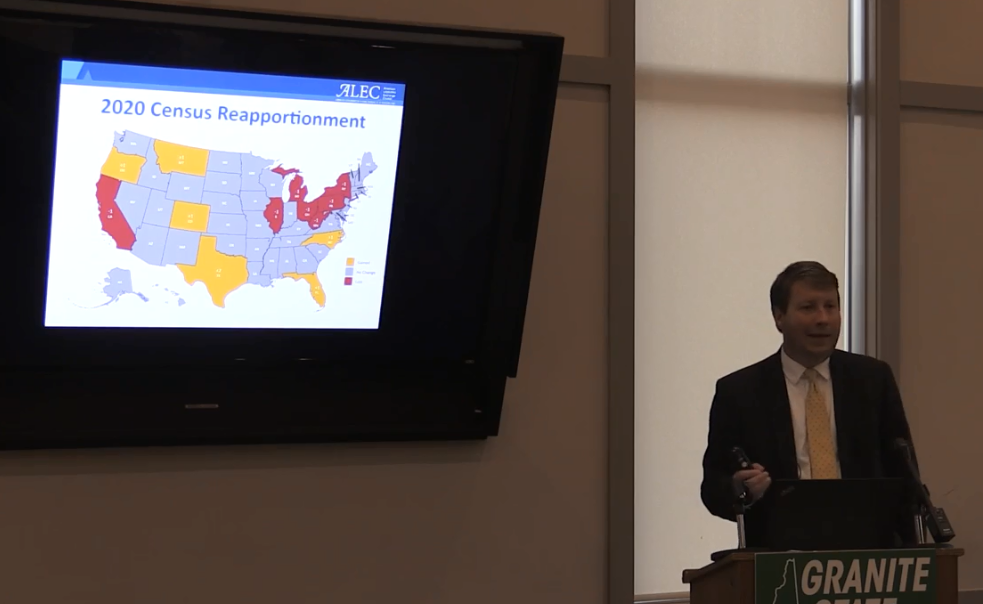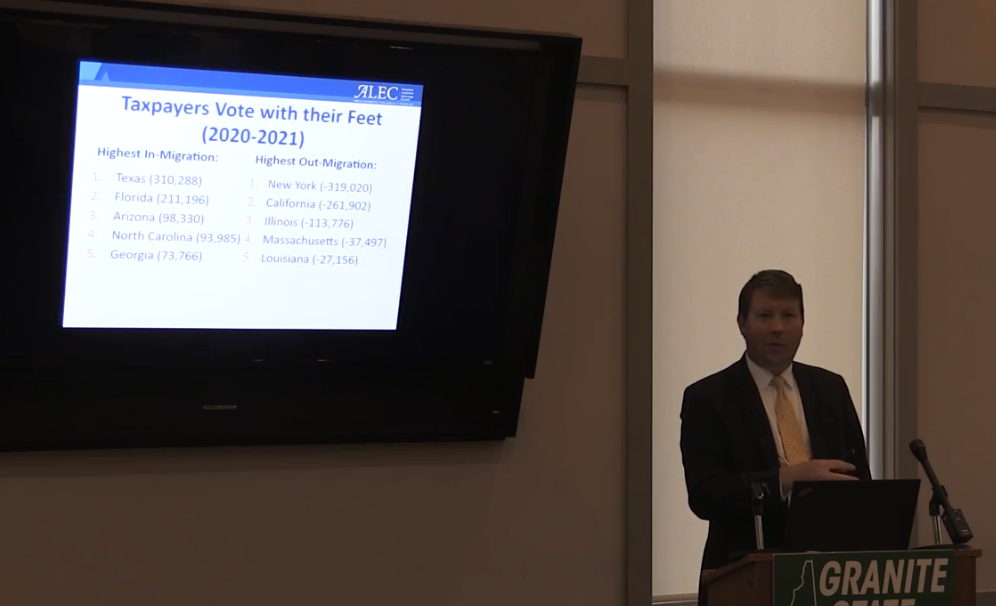 Click Here to read Jonathan Williams' presentation showing how taxes influence migration between states and comparing New Hampshire with other states.
Following their presentations Daniels and Williams answered questions from the audience.
Click Here to see video of the New Hampshire Advantage Summit.
Williams congratulated New Hampshire for being a low tax island in a sea of high tax states.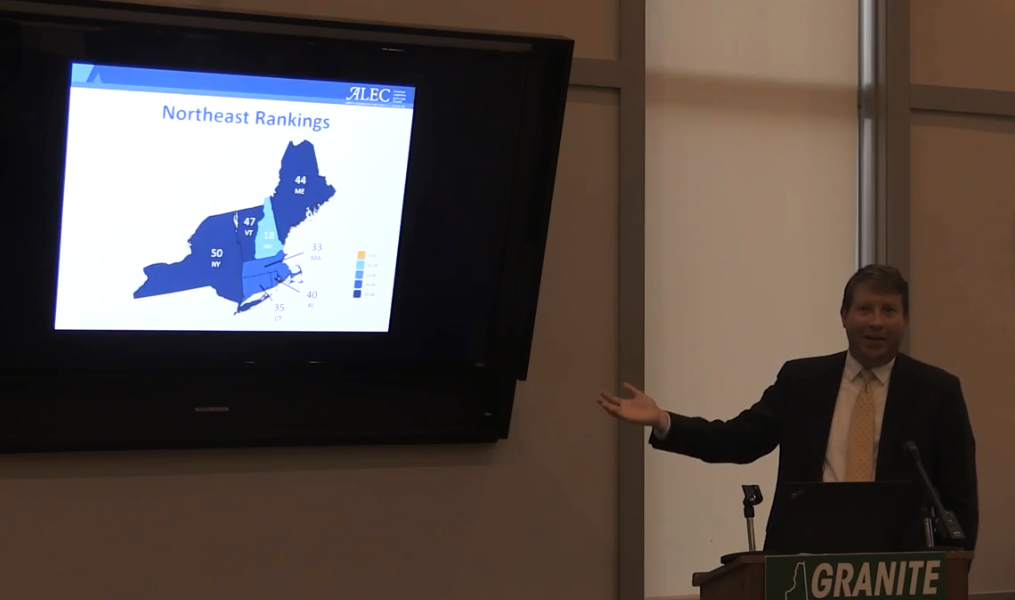 Thank you for joining us, Gary and Jonathan. We look forward to working with you in 2023!
Thanks to Murphy's Tap Room & Carriage House for their superb food and accommodations.
Posted by GST Chairman Ray Chadwick