Why Taxes Matter
From the Committee to Unleash Prosperity on February 28, 2023.

CSPAN and FreedomWorks aired Arthur Laffer and co-authors Brian Domitrovic and Jeanne Sinquefeld discussing their new history of the impact of tax policy on growth and prosperity. It's a lively and educational discussion well worth watching.
It's simple: a broad tax base and low tax rates are the optimal tax system – as Coolidge, JFK, Reagan and Trump taught us.
Click Below to See Why Taxes Matter on C-Span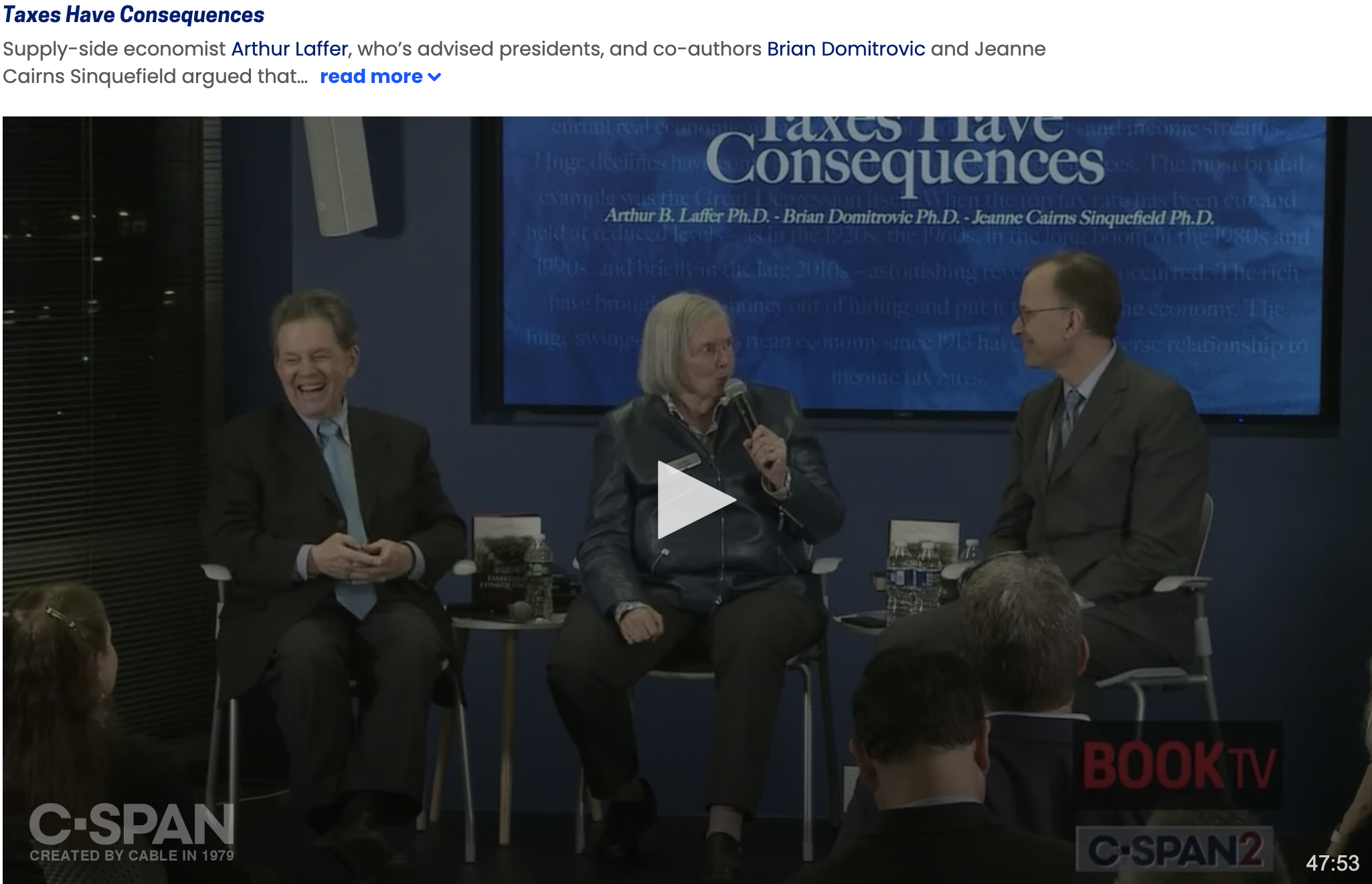 Posted by GST Chairman Ray Chadwick