The Vetoes that Protected the NH Advantage were a Team Effort!
Democrats passed bills to advance their radical agenda.
At our Rally on 3/30/19, Gov. Sununu pledged to use his veto power to stop their mischief!
He vetoed 57 bills that would have impacted taxpayers, families, liberties and Second Amendment rights.
Minority Leaders Dick Hinch andChuck Morse united their caucuses and sustained 55 of those vetoes.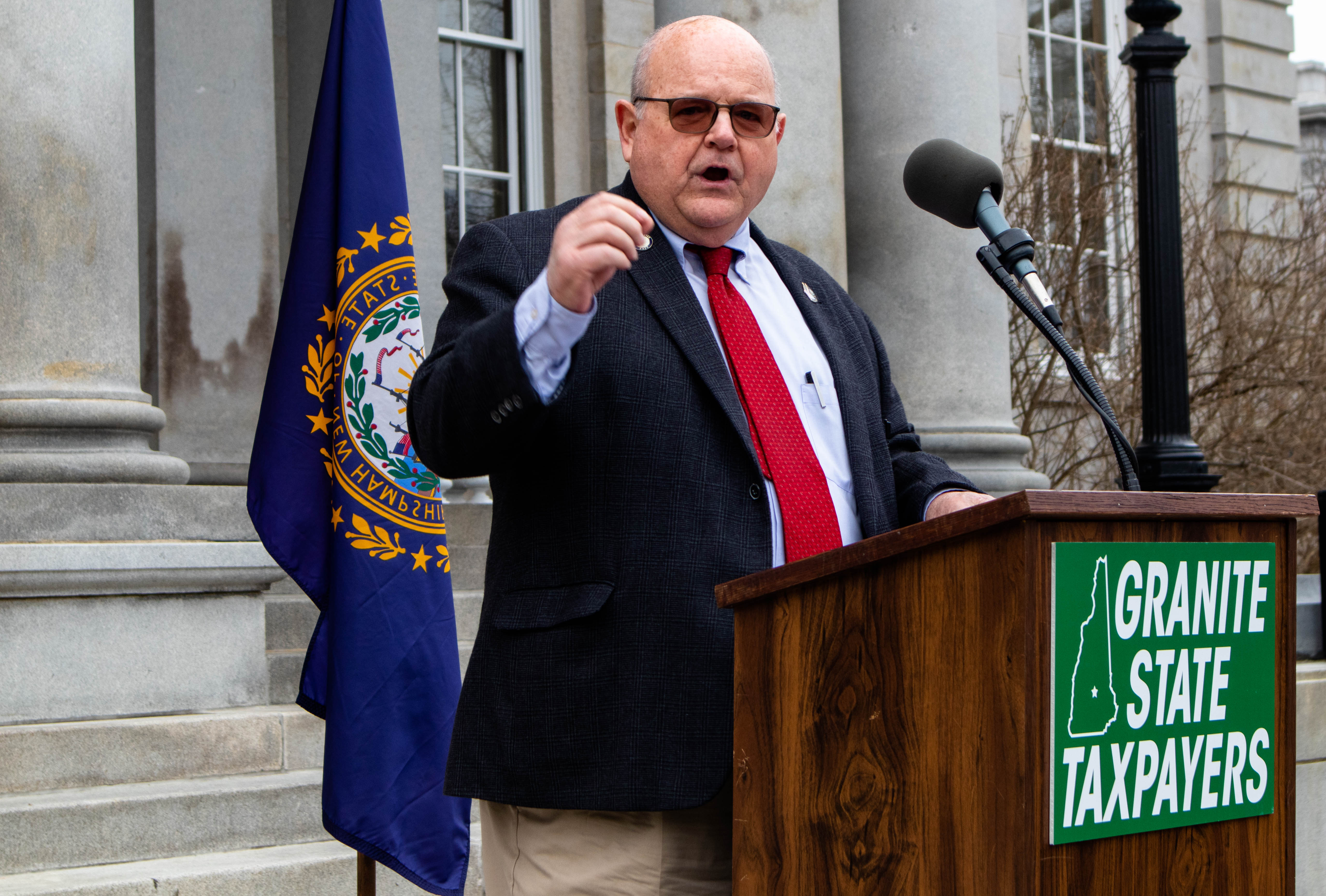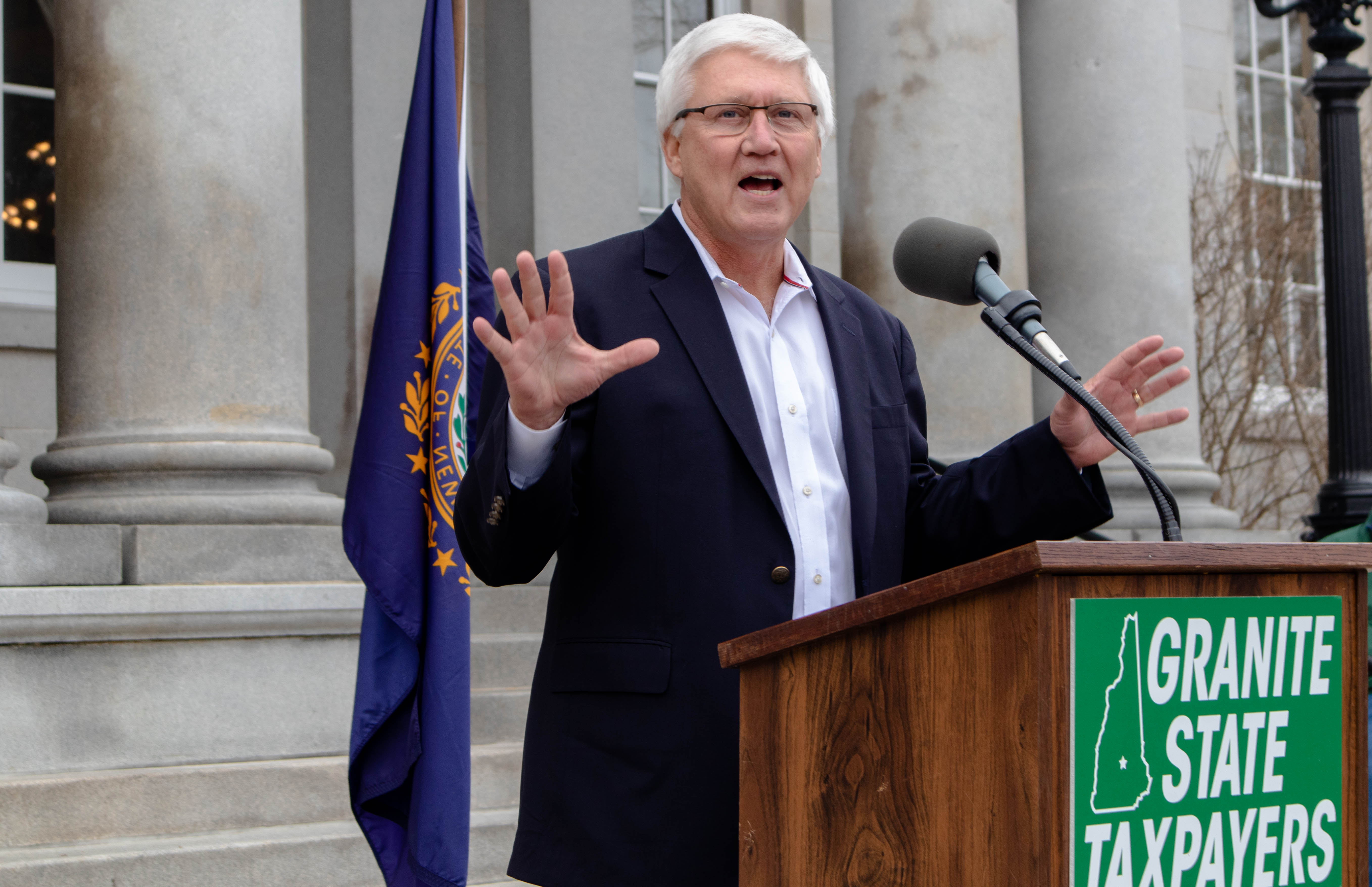 We owe thanks to Representative Hinch and Senator Morse as well as Governor Sununu.
Democrats are busy filing bills to replace the ones that were vetoed.
So we'll need to rely on the Governor, Senator Morse and Representative Hinch again next year.
Join us to say Thank You to Representative Hinch, Senator Morse and Governor Sununu!
All three will be in attendance, and will be speaking.
Wednesday 10/30/19, 6:00 to 8:30 PM, Manchester Country Club, 180 South River Road, Bedford.
Tickets are $20.00. There will be hors d'oeuvres with a cash bar.
Click here for an Event flyer to send to your friends and colleagues.
We're inviting those who stood with us at the 3/30/19 rally to join us.
We welcome current GST Members, friends and future Members of GST!
Click here to get your tickets to Thank Them!
Or copy and paste https://thank-you-governor.eventbrite.com/ into your browser address bar.
If you prefer, mail a check made out to Granite State Taxpayers, P O Box 6212, Manchester, NH 03103-6212.