You're invited to a Zoom Conference Wednesday 6/3/20 to hear what the Select Committee is up to.
We've previously reported (click here) on the formation and charter of the Select Committee.
Select Committee member Rep. Barbara Griffin of Goffstown will be our presenter.
Rep. Griffin is a current member, and the former chair, of House Election Law Committee.
Presentation starts at 6:30 PM on 6/3/20. Eastern Time (US and Canada). Log in after 6:00 PM.
GST members, please check your email for call-in details. If you are not a GST member, please contact us if you are interested.
The Committee is tasked to advise on use of federal CARES Act funds to cover additional costs incurred at the local level for handling and processing absentee ballots over and above the number of those cast four years ago and protecting the health and safety of voters and poll workers.
We know US House Democrats want to use the current crisis to loosen election laws in all States.
HB 1264 curtailed drive-by voting, so NH Democrats (just like Pelosi) are pushing "mail-in voting."
Plus mail-in registration without ID and mailing ballots to everyone (dead or alive) on the voter list.
Fail to implement these demands and you will be described as PUTTING PEOPLES' LIVES AT RISK: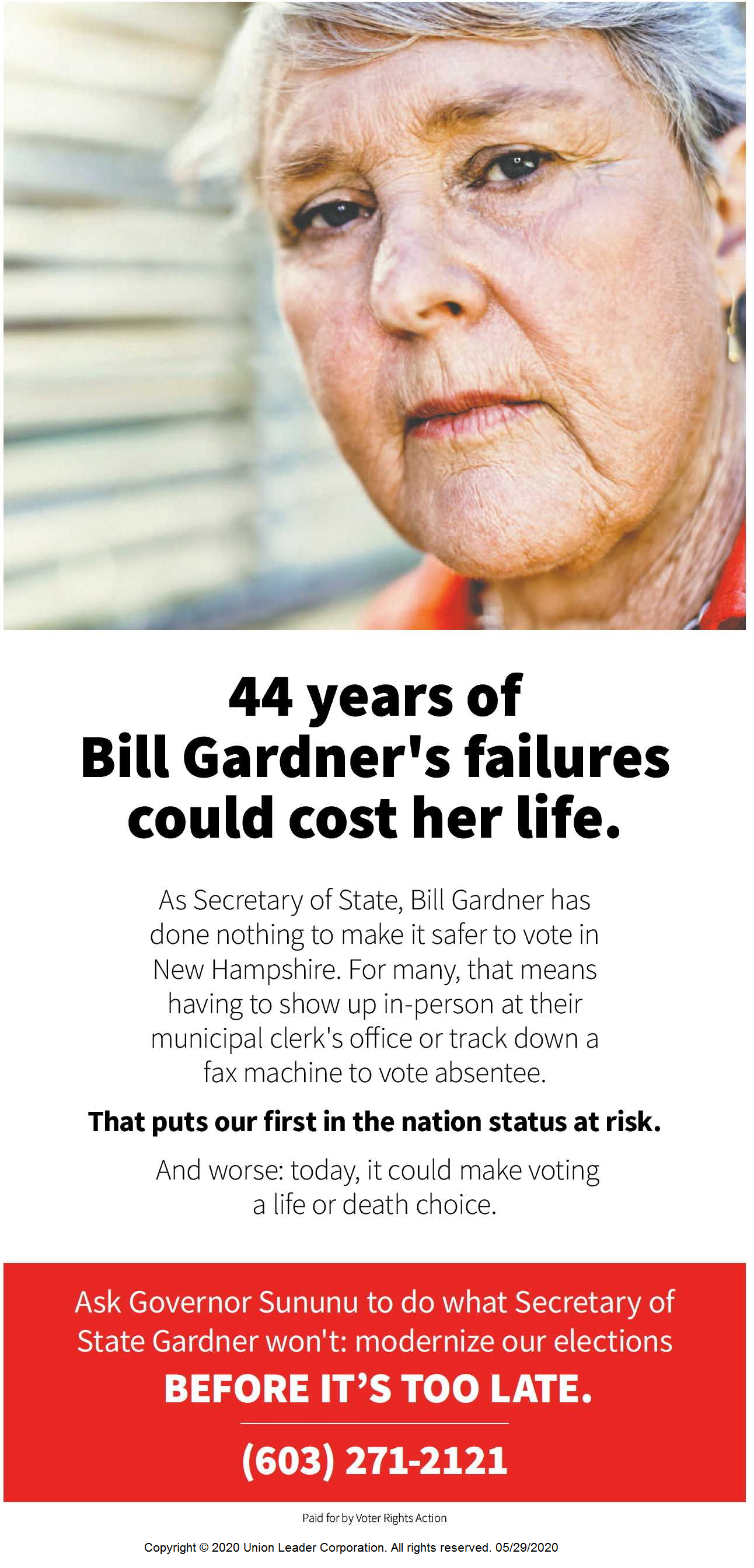 Expect to see more like the above in this effort to co-opt the election under the cover of Covid-19.
The Select Committee should focus on absentee ballots and making voting as safe as possible.
It should not be attempting to revise our election laws or our voting processes.
Learn more about this developing issue it at the Zoom meeting and make your voices heard.
Posted by GST Chairman Ray Chadwick